Technical Services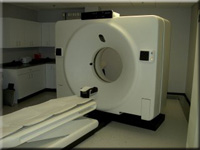 If you are suffering we'll investigate your illness to discover the exact cause of your condition and develop an advanced treatment plan that works for you. Our investigation consists of gathering complete medical and environmental information, performing a thorough exam, and conducting necessary tests.
As a convenience to our patients we can do most diagnostic testing right here at the Center. Not only is this more convenient than scheduling procedures at outside facility's, but we can get your results back faster as well.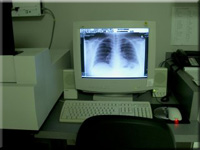 Whether its Lab Work, a DEXA Scan an X-Ray, or a CT Scan you need, our Expert Technicians are here to make your medical testing a pleasant experience. All of our caring RN's are trained in the art of drawing blood (Phlebotomy), and we contract with local labs to make sure you get your results accurately and promptly.
The addition of In-House Medical Imaging to the services we provide at the Allergy and Asthma Center, shows that we are serious about your medical care!