Donna Doerffler, MSN, FNP-C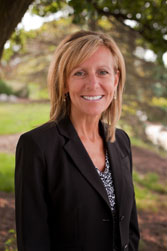 " By continuously furthering my education...
... I remain current and up to date on the latest in the management of allergies and asthma, and provide patients with the most innovative treatment options available."
M.S.: Nursing, University of Indianapolis, Indianapolis, IN
B.S.: Nursing, Ball State University, Muncie, IN
Board Certification: Family Nurse Practitioner - American Nurses Credentialing Center
Certification: American Heart Association Health Care Provider, CPR Certified, Oncology Certified Nurse

"Collaborating with other specialists...
... provides a perfect opportunity to improve a local understanding of the restrictions that asthma places on all of us. By joining together with others concerned about asthma and allergies, I feel I can help relieve this burden."
"I chose to be a specialist in allergy asthma and immunology...
...because it allows me to have a finely honed focus."
Member: Sigma Theta Tau International Honor Society of Nursing
American Academy of Nurse Practitioners (AANP)
American Nurses Association (ANA)
Oncology Nursing Society (ONS)
Coalition of Advanced Practice Nurses of Indiana (CAPNI)