Our Locations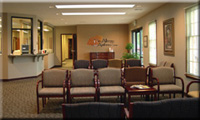 3 Locations in Northeast Indiana to choose from in
Fort Wayne Indiana, and Warsaw Indiana.
New Patient Portal...

The AAC is very excited to announce our New Patient Portal!
Communicate, Request Appointments, View Lab Results, Request Refills or Make Payments Online!
Flu Season is here!

We encourage all our patients to be vaccinated against the seasonal flu.

The Allergy and Asthma Center has received a supply of the vaccine and patients can stop by any of our locations...
Testimonials From Real Patients
"Imagine running in the park without stopping to catch your breath.
Or playing a round of golf without rubbing your itchy, watery eyes.
Or actually enjoying a day at the lake with your friends and family without headaches.
If physical activities seem out of reach and pollen counts dictate when you leave the house, you're not controlling your allergies, they're controlling you.
That's where Dr. William Smits and The Allergy and Asthma Center can help.
Use this flash video player to hear what real patients have to say about the care they received at The Allergy & Asthma Center.
Features That Set Us Apart: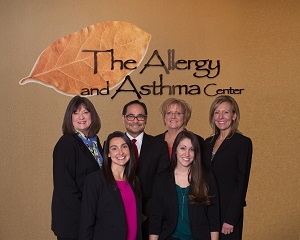 Headache & Sinus Clinic
Cough Wheeze & Sneeze Clinic
Same-Day Appointment Clinic
Convenient Allergy Shot Clinic
Multi Specialty Board Certified Doctors
Board Certified Nurse Practitioners
All RN Nursing Staff
4 Convenient Locations
Allergy Testing Without Needles
We Accept Most Insurance Plans
We Listen... We Care... We're Available 24/7